As told in a previous entry, Linnarc was qualified for a parallell commission in Borås last fall. Now it is with great pride that I can reveal some good news – our work has been selected for the next phase of the planning process!
In tough competition from three other teams, we have worked on a proposal for an Urban Development scheme for a central district close to the City Park and the R40 highway. Our work led to a design that won the jury's approval, in which they also commended us for our analytical skills and our open approach to the local challenges. The proposal will now form the basis for the city's work on a local plan for the area.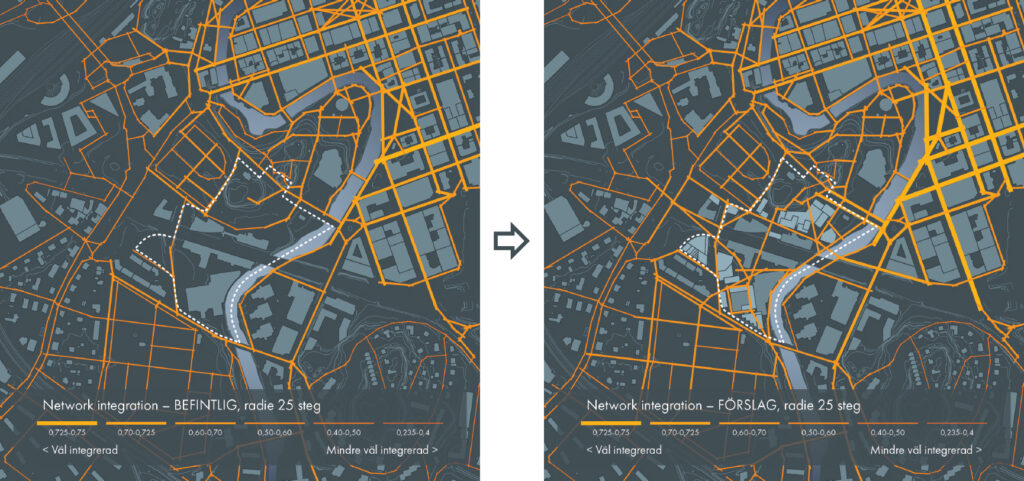 The idea
We established the general idea, to integrate or weave the area with the surrounding city, rather immediately in the process. The concept of weaving is linked to the city's textile industrial heritage. We also set out to keep as many of the existing buildings as possible. Linnarc has been responsible for a set of urban analyses upon which the team's work has been based. Identifying the most important streets in the neighbourhood had an important impact on the layout of the project, with a new east-west connection that includes a new pedestrian bridge across the Viskan river.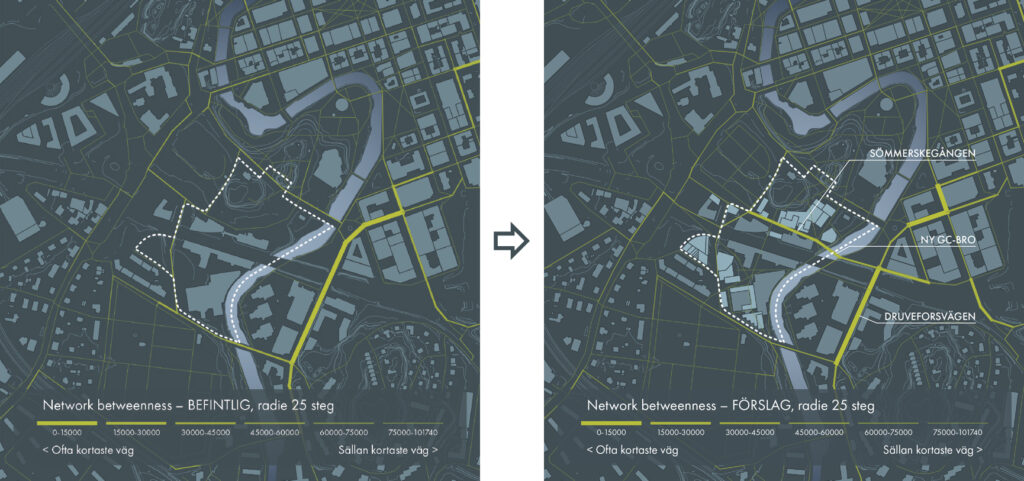 The creative process has evolved around the making of inviting and attractive spaces in the area. We have established green paths which integrate this upcoming district with the city's exciting new park development 'Viskans park'. Evolving step by step through the process, we have arrived at a set of new buildings that we think will be relevant for the future development processes.
A rewarding job
Work on the project has been very rewarding. A great thanks for good collaboration and a job well done so far – Malmström Edström architects and engineers, Sydväst architecture and landscape, Kulturbyggnadsbyrån, Gärdhagen Acoustics and Atkins.
The commission was organised by Pulsen Properties and the City of Borås, in cooperation with Architects Sweden. Dick Hedman did an excellent job in organising and coordinating the commission for Pulsen Properties.
Read the press release (in Swedish) from Pulsen Properties here.